The Municipal Measurement

Program™

(MMP™)
A free program assessment and planning tool that delivers insights and actionable recommendations to municipal, county and other regional waste management agencies.
The MMP™ was designed by The Recycling Partnership &

Re-TRAC™

to create a centralized database of local government program information that state, county, and regional agencies can use to improve recycling in the United States.
Promotes Consistent Measurement
The program assessment surveys use standardized data fields and harmonized terminology to collect quality local government program information.
Program Performance Analysis
Sophisticated analytical reports including Tonnage Trend Analysis, Benchmarking, and Lbs/Household empower local government agencies to transform their data into valuable insights.
Facilitates Comparative Analysis
Benchmarking reports provide local government agencies with the context they need to understand how their performance compares to national averages.
Data Quality
The Recycling Partnership and BioCycle review all submitted survey responses to check numeric data and provide final sign-off before moving the data into the verified dataset.
HOW IT WORKS

Municipalities, Counties, and Regional Agencies Delivering Material Collection Programs
1. APPLY TO JOIN
The application process is designed to filter out duplicate entries and ensure that all applicants meet the eligibility requirements before participating. 
2. COMPLETE SURVEYS
Complete the core program assessment surveys to unlock a suite of analytical reports to measure performance.
3. GENERATE REPORTS
Measure program performance, monitor trends, benchmark results, and discover opportunities to improve programs.

States, Counties & Regional Governments
1.  LOCAL GOVERNMENT REPORTING
By purchasing a subscription to the Local Government Reporting solution, your government agency can analyze MMP data submitted by municipalities, counties, and regional agencies delivering material collection programs in your jurisdiction.
2. ENCOURAGE PARTICIPATION
Maximize the value of your Local Government Reporting subscription by encouraging participation in your jurisdiction.
3. REVIEW SURVEY RESPONSES
As local government agencies complete the program assessment surveys, your agency will perform the initial review of the survey responses to identify issues and make minor corrections. 
4. GENERATE REPORTS
Analyze program performance for individual programs within the jurisdiction or measure aggregate performance across the state, county, or region.

The Recycling Partnership performs the final data verification for MSW and Recycling survey responses. 

BioCycle performs the final verification of Yard and Food Waste survey responses.

The Recycling Partnership and BioCycle will communicate directly with

Local Government Reporting

-subscribed state and/or county data reviewers to discuss issues or make corrections before marking survey responses as officially "verified".
In the absence of

Local Government Reporting

-subscribed states or counties, they will contact participating local government agencies to discuss data entry issues or suggested revisions.

Each year, we collect feedback and ideas from participating municipalities, states, counties, regional government agencies, industry groups, and more.

The Recycling Partnership and

Re-TRAC

 review the feedback to prioritize the most important program updates in an effort to continuously enhance and improve the MMP each year.

In addition to annual updates, government agencies, industry groups, and other interested stakeholders may suggest tools & resources to make available to MMP participants.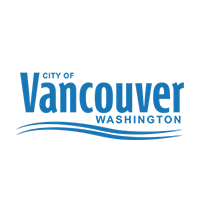 "

The MMP is a very helpful resource to compile and share our program results in a consistent and comparable manner.

"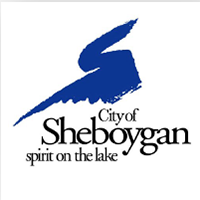 "

I found the MMP to be very user friendly and the program organizes data in a useful way.

"



"

It's a great way to get started quickly. You don't have to put together databases or work out what to ask….it's ready to go.

"